Customizable ERP vs Standard ERP
Customizable ERP vs Standard ERP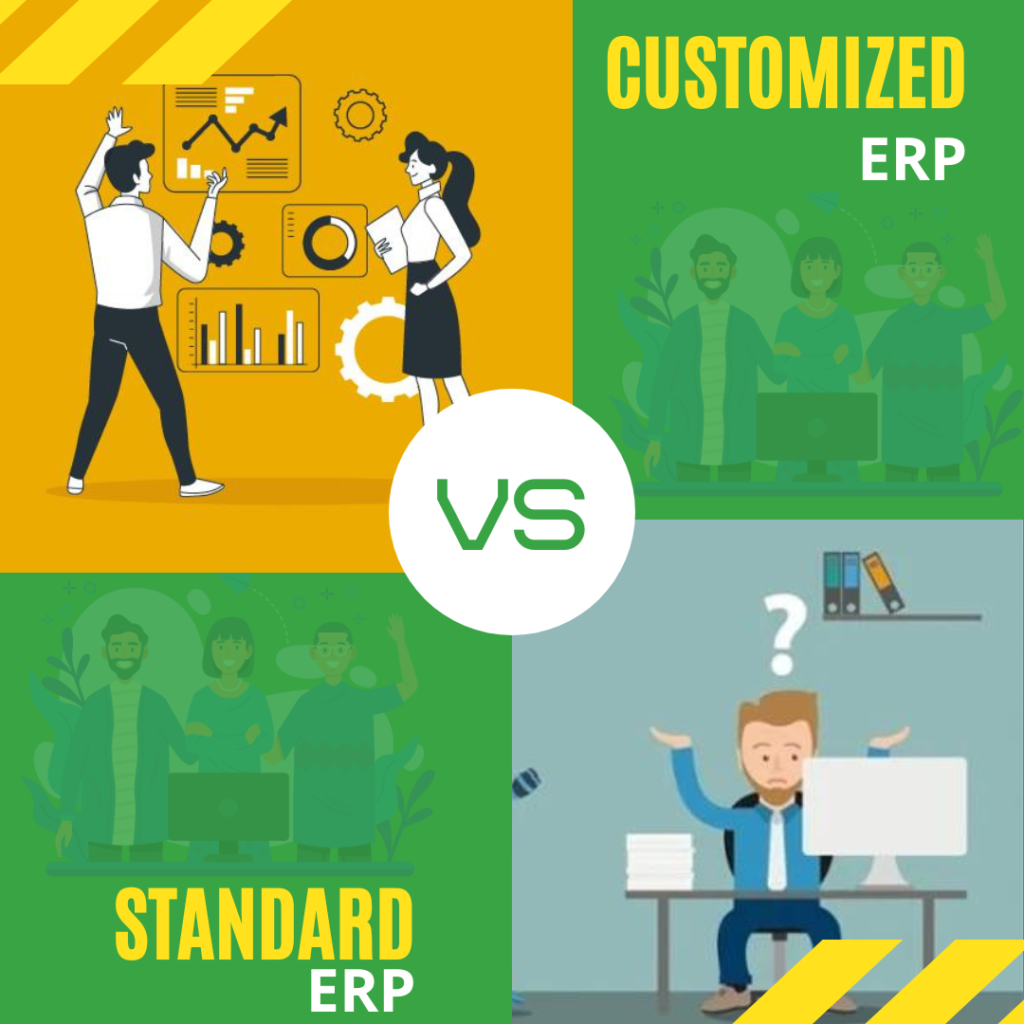 The biggest question businesses face while choosing an ERP software is whether to choose a Customizable ERP software or standard ERP. Although a standard ERP system will work well for a small business, however, for a growing business with dynamic business processes, opting for a customizable ERP makes more sense. 
There is a famous saying, "if you have a hammer, all the problems look like nails". This is how it works with standard ERP software, where the solution is the same for all business challenges. However, the customizable ERP software is like an army knife which has a different solution for every business challenge. Although standard ERPs also can be customized, there is a limitation to the level of customization.
Factors to consider while choosing an ERP software:
Business Process: Usually ERP software have standard business processes for each business function. In case if your company is having a unique business process and is different from the standard process, then there will be GAP in the process-flow. This is where a customizable ERP can help in customizing the ERP software as per the process requirement. 
Industry: Currently ERP solutions are available for most of the industries. However, if your business is operating in a fairly new and upcoming industry, then you may opt for a customizable ERP software. This will help in standarding your business processes and can be easily scaled with your business.
Integration: With the digitalization, businesses are using omni channel strategies to run their business. If your business is looking for integration with eCommerce or payment integrators or fulfillment partners for example, then you should carefully choose the ERP. In case of standard ERPs, there could be some limitations in integration which is not the case with customizable ERP.
Cost: Although the initial cost could be higher for a customized software, it is worth it in the long run as the total cost of ownership will be less. In the case of a standard ERP system, you might be paying for the features or functions which you won't be using at all. Whereas, in customizable ERP, you can choose the modules or functions you would be using resulting in cost saving.
To know more information or for a Quick DEMO of Facts ERP, call now on 052 640 3910.