Mobile Ready ERP Solution for Trading Company
Mobile Ready ERP Solution for Trading Company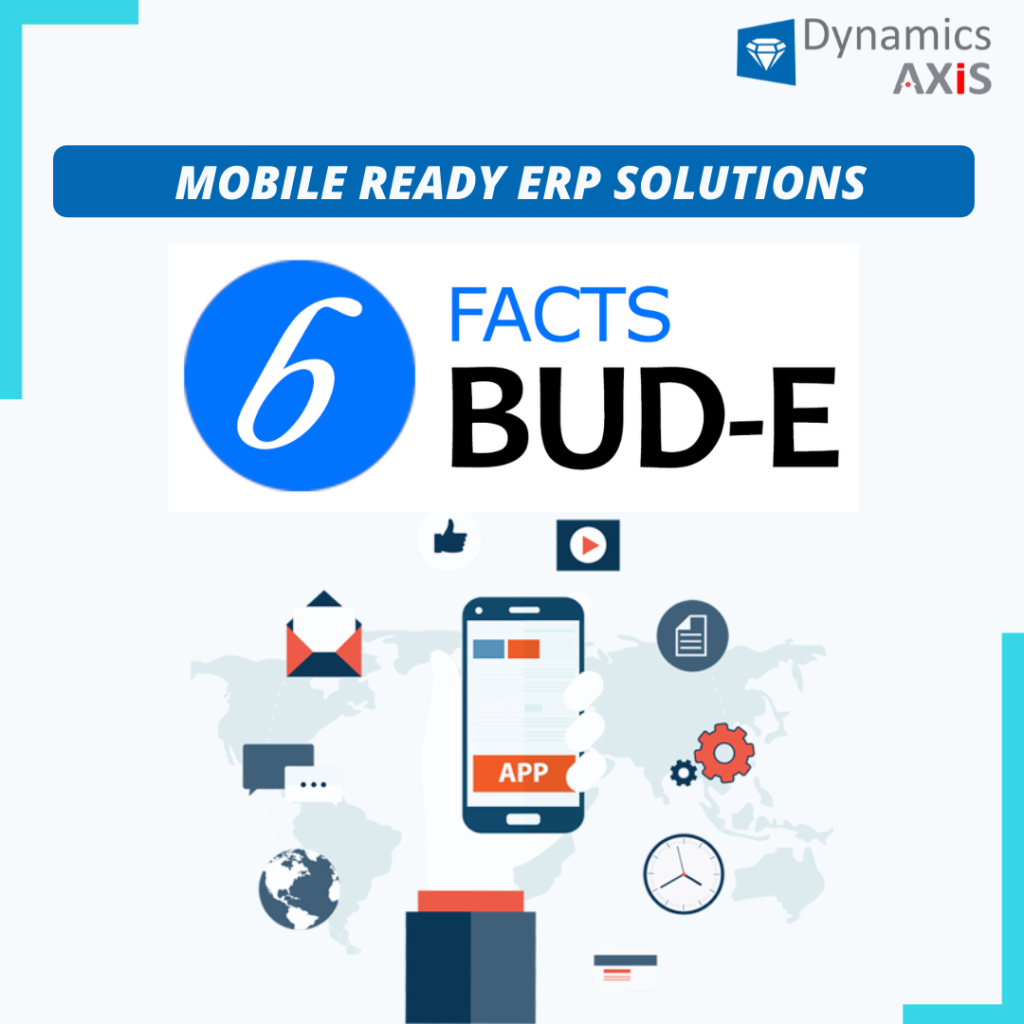 Are your Sales Staff Mobile Ready?
If your sales staff are on the field to book customer orders, then having a mobile ready ERP solution will be very advantageous. Especially, if you are a trading company, your sales staff should have the real time information about the availability of products handy.
This is where the Facts BUD-e helps companies who are looking for a mobile solution to accept customer orders at their location, van sales and to track the staff activity on field. Our solution comes with all the options required for field sales and the application is highly customizable as per the requirement.
Benefits of Enterprise Mobility Solution
I have listed below the benefits and features of our Facts BUD-e solution.
Track Real-Time Stock Data: When a customer places an order, your staff can check the availability of stock in real-time along with the location of stock. If the item is not in stock, the staff can check when the stock can be expected and accordingly can commit to the customer.
Track staff activity: The field activity of sales staff can be easily tracked with check in/out option along with the live location. The staff can check in using the mobile application when they visit a customer location and check out while leaving from there.
Van Sales- Enabled: If you have van sales staff, then they can use our application to instantly book orders, print invoices and deliver stock. The day to day sales activity and performance of van sales staff can be easily tracked.
Tasks & Follow ups: You can assign tasks to your sales staff regarding any collection or orders. Also, the sales staff will get notifications on app and also email with regards to any particular tasks.
Workflow approvals: Multi level approvals can be set for transactions or staff requests. If your staff want to give any discount, change credit limit or want to place any leave or document requests can be done right from the mobile application.
Instants Quotations: If you are a service company then your staff can generate instant quotes based on the predefined calculations or custom quotes. These quotes can be sent to your customers instantly for approvals leading to increased sales conversions.
Analytics & Reports: Management can also use the BUD-e application to check various reports and analytics on various KPIs right from their mobile phone.